Go Jetters meet Planet Earth II
When it comes to globetrotting adventures the Go Jetters have more in common with Planet Earth II than you might think… and if you don't believe us take a look at our promo for series two!
The Go Jetters have visited many of the filming locations featured in Planet Earth II including Australia, Antarctica, Brazil, Canada, France, Hong Kong, Indonesia, India, Italy, New Zealand, Singapore, South Africa and the USA to name but a few!
Even Glitch has got in on the wildlife action, as usual, with his own run in with a komodo dragon!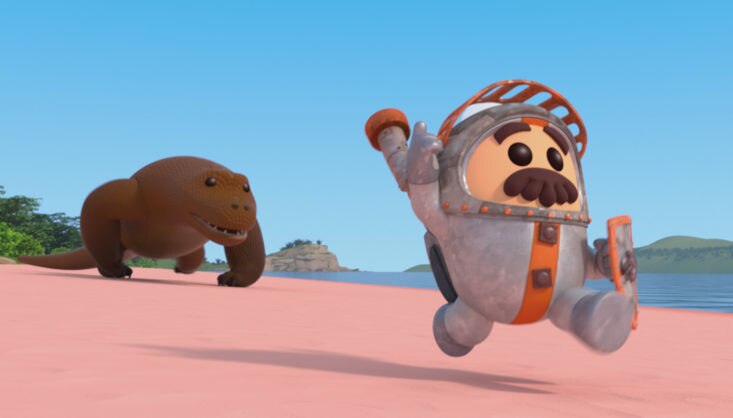 In the brand new series of Go Jetters our awesome adventurers help rescue the ancient city of Petra, scale the Matterhorn and drop by at the rainforests of Sumatra to help save the world's stinkiest plant from becoming Glitch's latest perfume! We also get to visit the Go Jet Academy for the very first time where Xuli and Glitch try to beat the land speed record.
Watch the brand new series of Go Jetters on CBeebies.
Relive all those breathtaking Planet Earth II moments: