Go Jetters Grimbot Garland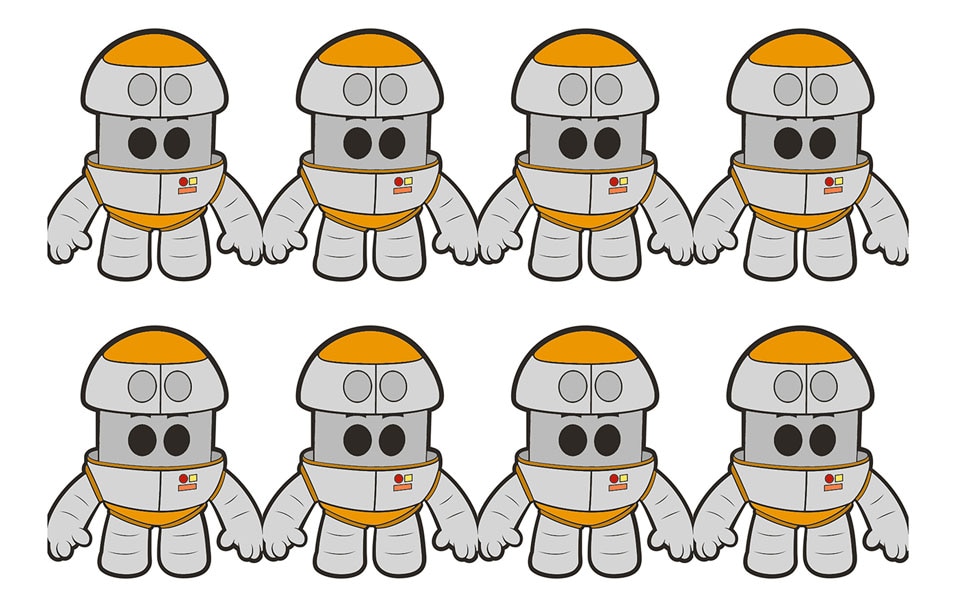 Have fun with your little one as you hang up your fancy new Grimbots Garland!
Instructions:
Use this handy garland template and watch the video above to see how easy it is to make your very own Grimbot garland!
Print the Go Jetters Grimbot Garland template.
With scissors, cut the A4 sheet of Grimbots in half.
Stick the two sheets together using a glue stick.
Fold the template where the hands of each Grimbot meet.
Cut around the shape of the Grimbot.
Unfold and see all your Grimbots line-up!
Hang up with blue tack.