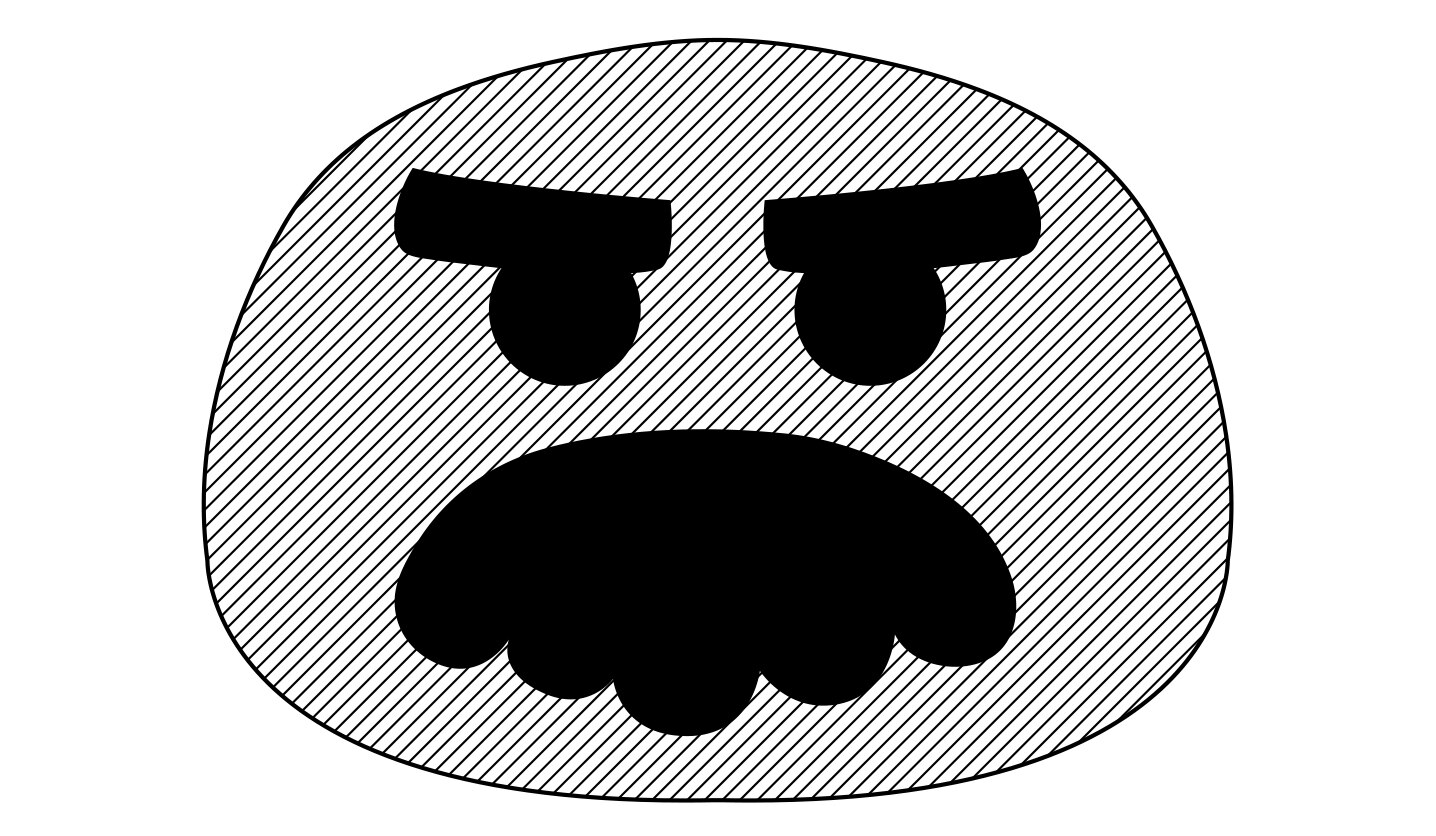 Tricky Ghoulish Glitch Pumpkin Stencil
Use this template to ace your Halloween pumpkin carving and with this spooky Glitch stencil!
Download the instructions here.
Instructions:
Print out this template at the size you want. Hold it onto the pumpkin and draw over the outlines firmly with a pencil. This will make an indention onto the surface of the pumpkin. Using a sharp knife, gently carve out the top layer of skin to create the shape of Glitch's face. Glitch's  eyes and moustache can either be cut-out and removed or left on.