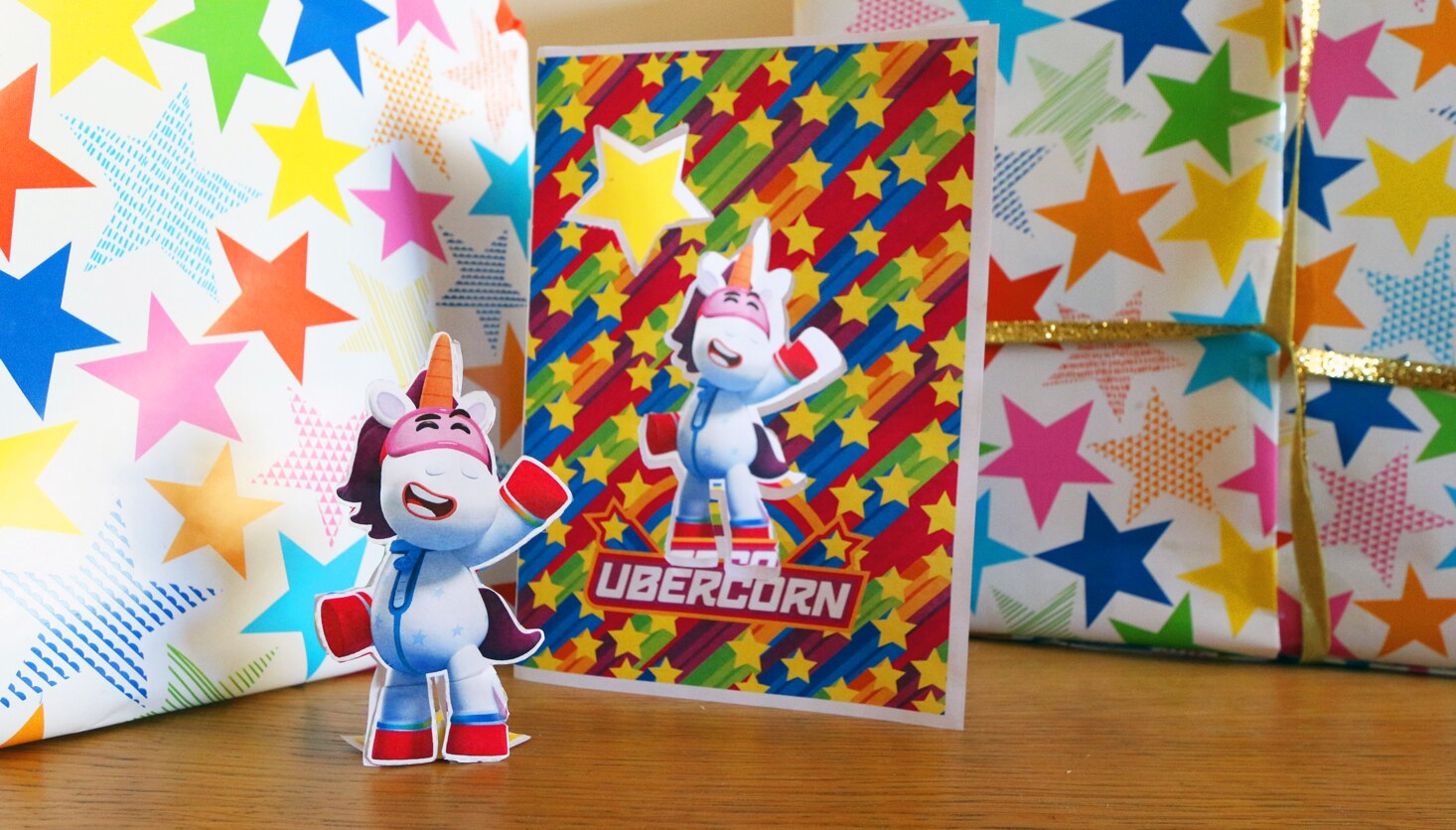 Ubercorn Christmas card
Here's a funky fact for you – this Ubercorn card will make someone very happy this Christmas!
> Download Ubercorn Christmas card
Instructions
Print out both sheets (front and back) and glue together, cut out Ubercorn and the star from the front page using the guide lines.
Fold the star in half and stick to the back of Ubercorn to make him stand up!