Go Jetters Christmas Tree Decorations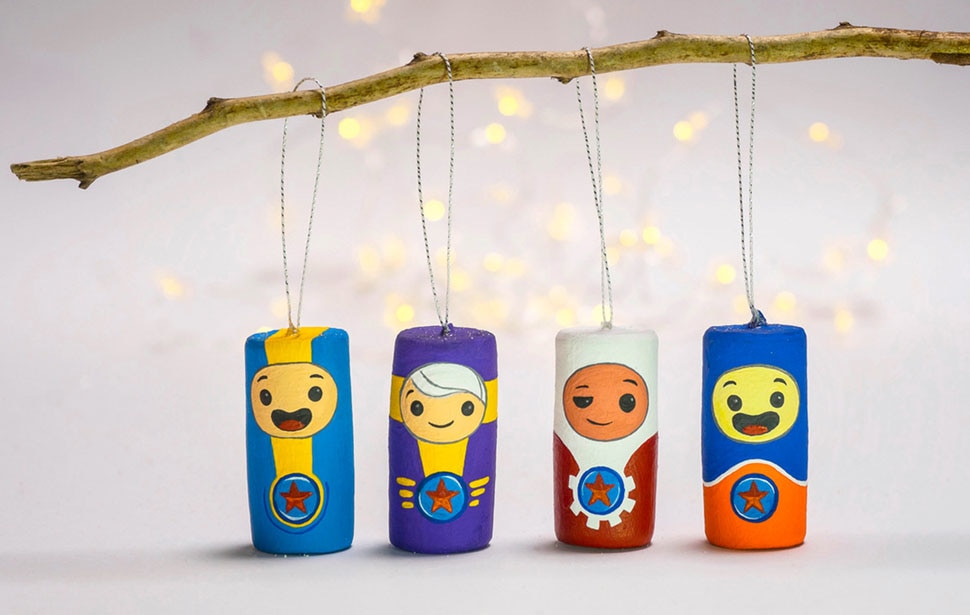 Give your Christmas tree a crafty, funky twist with these fab Go Jetters cork decorations!
You will need:
Four craft corks
Paint
Paint brushes
Pencil
String
Scissors
Fast drying glue
Instructions:
Start by covering your corks in white paint and leave to dry. Then draw on all the details of Xuli, Kyan, Lars and Foz with a pencil.
Next paint their body colours, and then add in all the unique details like their star logos and faces.
Finally, cut off a small piece of string and tie a knot with the ends to make a loop for hanging. Glue the knot to the top of each Go Jetters cork.