Go Jetters Glitch's guitar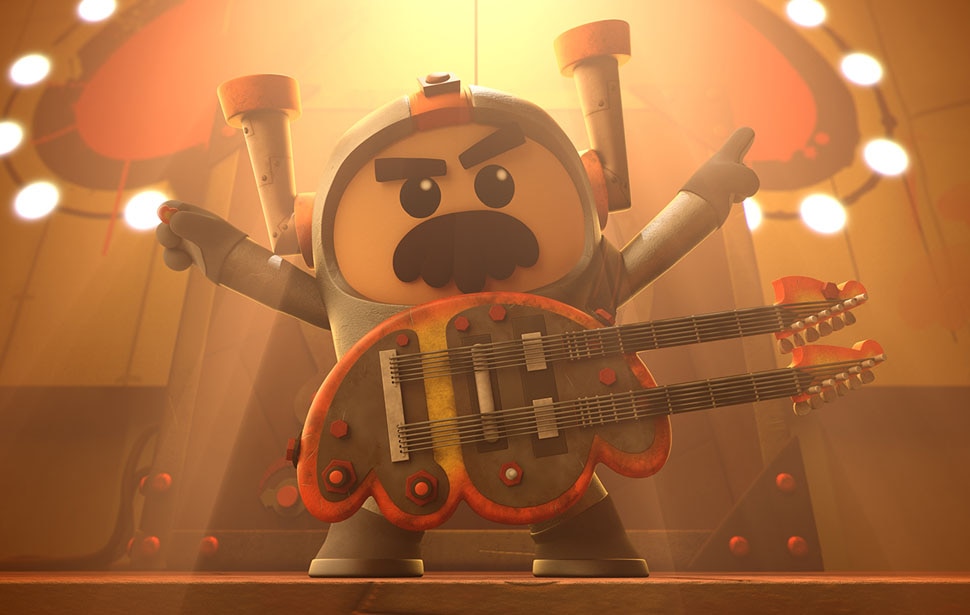 Rock out like Grandmaster Glitch with this simple, printable Go Jetters guitar craft!
Method
Cut out Glitch's moustache from a cardboard box. If the box is thin, cut out a few more moustaches and glue them together.
Next, you need to cut out two long rectangles (5 cm x 40 cm) from cardboard and attach them to the back of the moustache to make the necks of the guitar. Cut out head stocks from orange card and glue to the ends of the necks. If you're feeling creative, you can decorate your guitar even more with illustrations from GJ magazine and bottle lids.
Now cut out two 5×2 cm cardboard rectangles and glue them to the body of the guitar to make saddles (the bits which are holding the strings). We made tuners from short paper rolls, but they can also be made from toothpaste caps, bobbins and other small items at hand.
For the strings, measure 50 cm pieces of knitting wool or butcher's string and tie/glue them to the tuners. Now take the loose ends of the strings and glue them to the saddles parallel to the neck of the guitar. We covered ours with duct tape for extra security.
Finally, attach a ribbon to the guitar. It's ready!